This summer we have spent quite a bit of time at the movie theater. The girls and I love a good flick. So, for others who haven't yet seen some of these shows, here is our quick little review guide: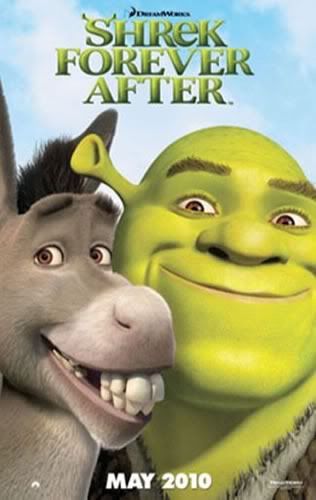 The first movie I didn't see myself, but the girls went with their cousin Krissy to see it. Lily is giving this one a C and says that it wasn't as good as the other Shreks. My niece (a 17 year old) also mentioned that it wasn't that great.
The next movie we saw was Toy Story 3. We agree that this one is about a B (maybe even a B-). I was disappointed with the somewhat dark side of this flick.
I was pleasantly surprised with Despicable Me. I had no real expectations, but this one really came through with a good story line. We are rating this one an A-. Oh, and we especially enjoyed the soundtrack for this movie.
Ramona and Beezus was, by far, the best of the movies we have seen this summer. The plot was entertaining for kids and parents, alike. This movie receives a solid A!!!
You'll notice the lack of movie reviews for anything dark or scary. We just aren't into those shows. So, if you see one of the spooky movies, you're on your own!