The first day of school was a success. The girls were up and dressed and ready to go. They had a special treat for breakfast...some mini cinnamon rolls. They were both excited to wear their new school clothes and get to their new classrooms. It was a rainy morning, but their smiles were shining brightly.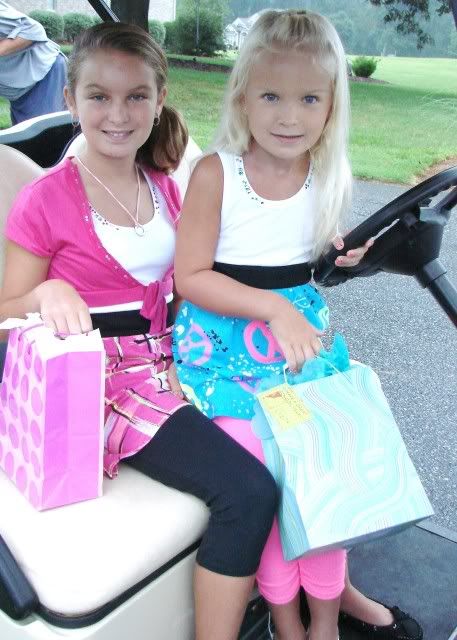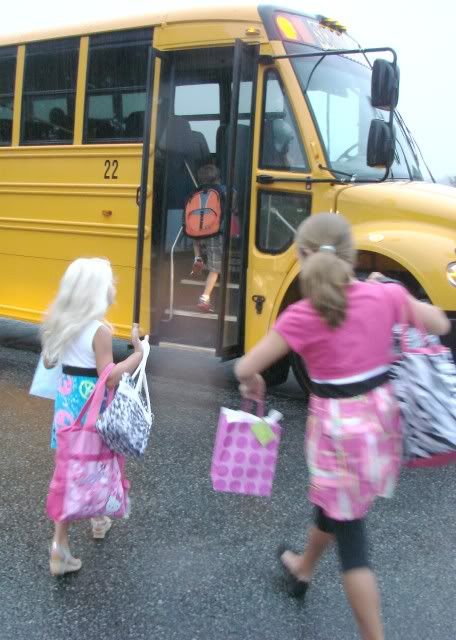 After school, we had our little "tea party". It is a nice chance to chit chat with the girls about their first day. They enjoyed the lemonade and the brownies. And, they got new kitty cat notebooks from Chloe and a sweet little

tea accessory set

for their American Girl dolls (from Target). I loved hearing all about their day and sharing in their enthusiasm.