On Saturday, we gathered up the girls and their friends to head to Lexington for the big BBQ Festival. I'd seen the festival featured on Food Network and knew that Lexington was the capitol of all things BBQ. So, on this beautiful fall day we headed about an hour away for some fun. What we found when we arrived was a huge crowd of people, lots of funnel cake, and very little bbq. Seriously, there were masses of people (who were a little on the sketchy side) and long lines at the few bbq stands available. As we navigated our way through the crowds with four children, we made the decision to vacate the place and head back toward home for lunch in a restaurant. The girls were all happy to do so and so off we went.
Although the adventure to Lexington was less than stellar, I did get some photos to remember the Not-So- Available BBQ Festival:
Walking to the Festival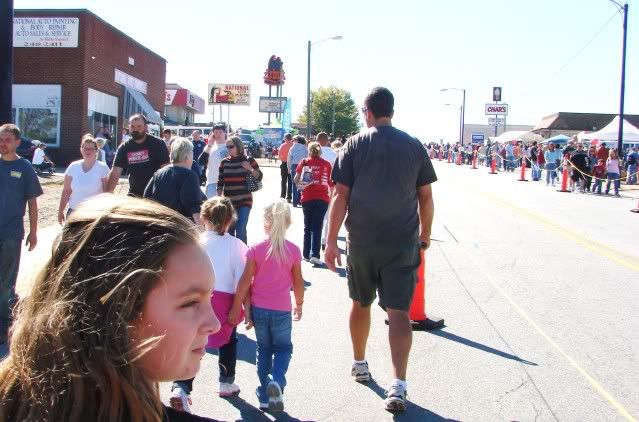 People People Everywhere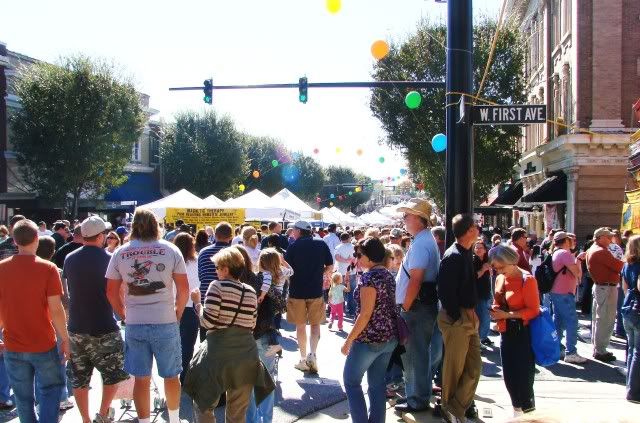 Piggy Balloons!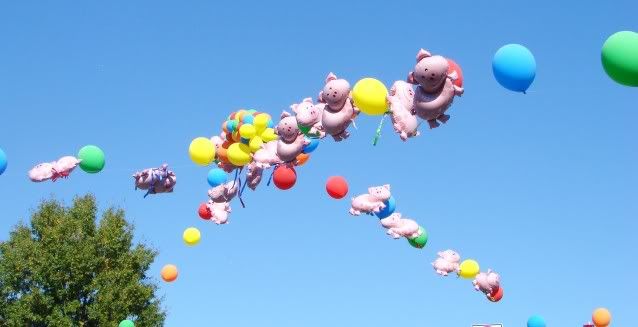 Friends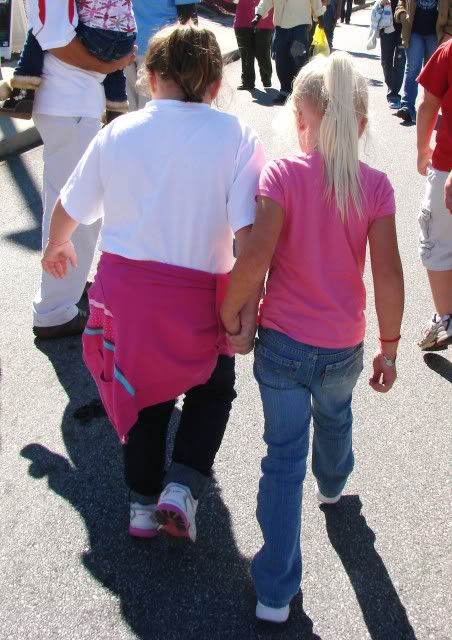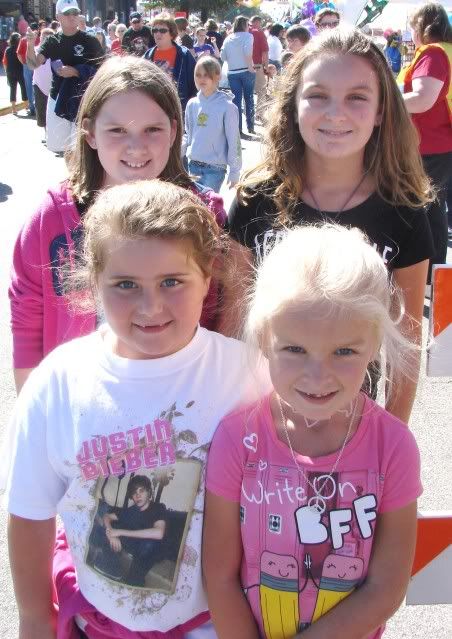 Food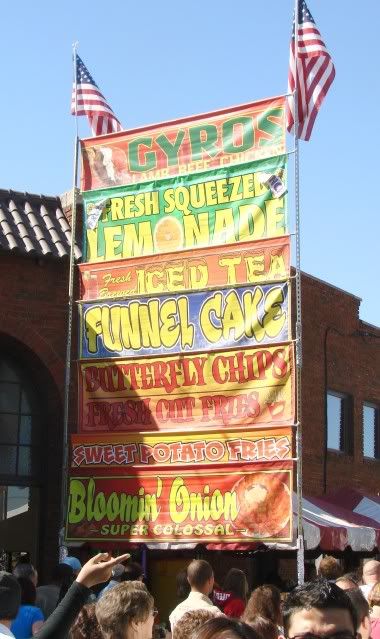 BBQ---finally found it