Chloe has become my little companion during the day. When I'm on the computer she likes to sit on the desk and curl up. Usually she will fall asleep and nap for a bit on the desktop...too cute. Chloe also thinks she is quite adept at the computer and will warm her little buns on the keyboard.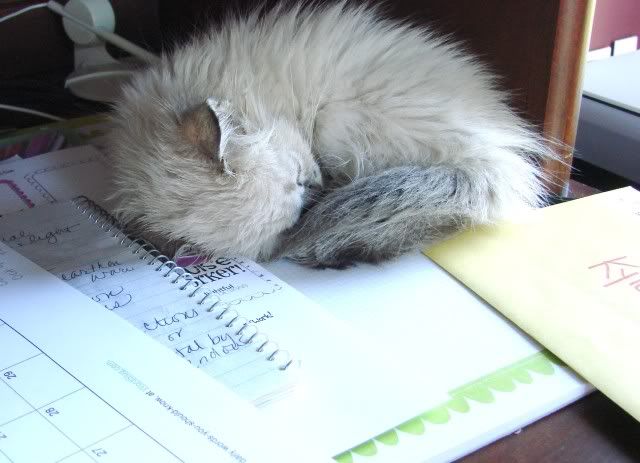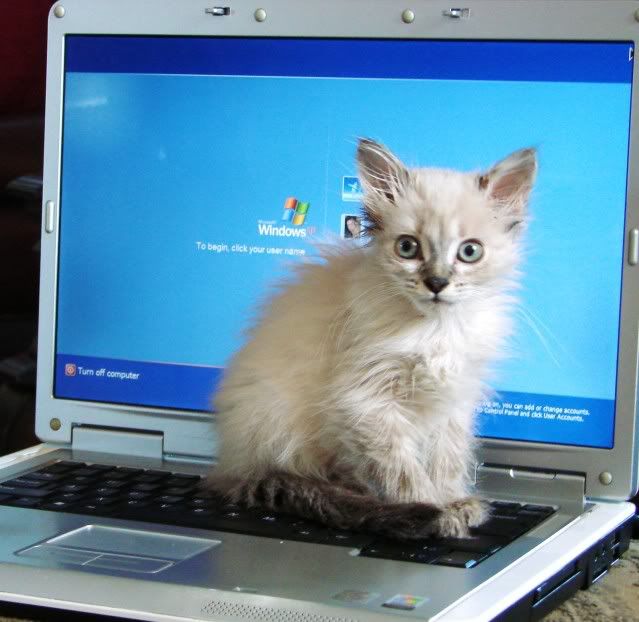 Lily honored her love of Chloe with this shirt the other day. Two pretty kitties! All is going very well for Lily in 5th grade. She loves all three of her teachers and is happy with her classmates.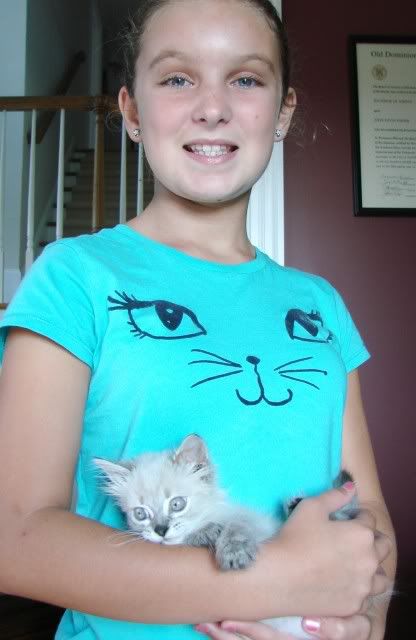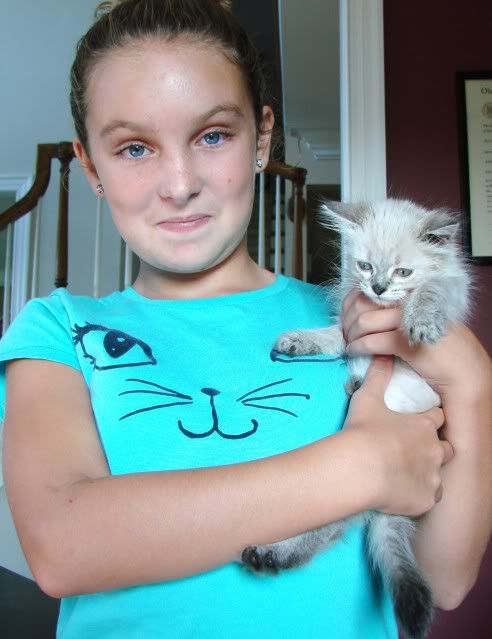 Shelly is as silly as can be. She is enjoying first grade and her teacher.