This past weekend, John's mom, brother-in-law, and nephew came for a visit. We had some good times at the park, at a soccer game, playing tennis, and Kaden got his hair cut while he was here. Cutie!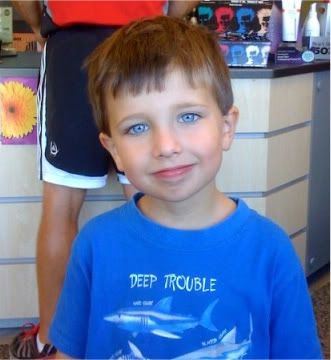 On Sunday afternoon we visited Chateau Morrisette in Virginia. It was a beautiful winery that has outdoor musical festivals on Sundays. On our way back home, we stopped at
Lovers Leap
to check out the view. It was beautiful!