It's time for my random ramblings:
This is one of my favorite lunch meals---babybel, laughing cow, crackers, grapes,strawberries, and unsweetened iced tea with lemon. I was lucky enough to eat it outside by the pool awhile back. Yum.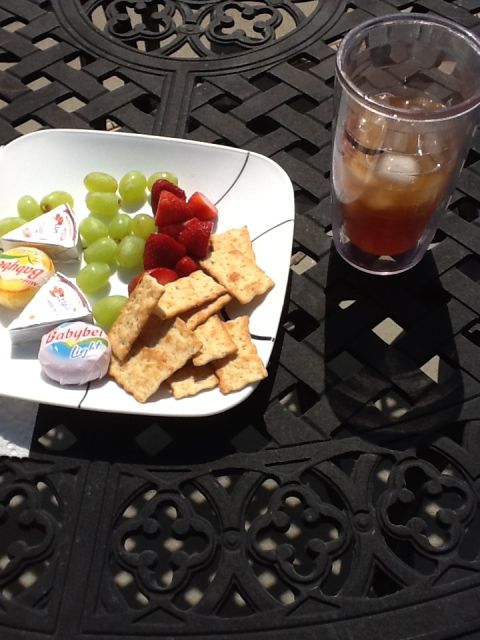 Shelly had an animal project that was due for her 2nd grade class. She was studying the dolphin and did a nice report on the dolphin, as well as, two posters to go along with it. She was proud of her hard work. And I was very proud of the fact that she completed it 3 weeks before it was due!!!!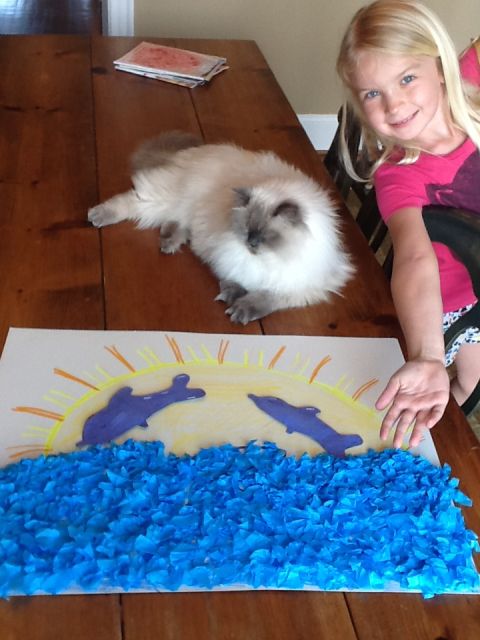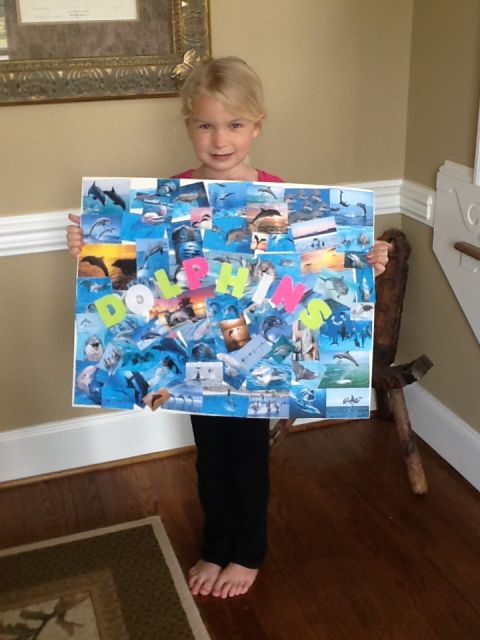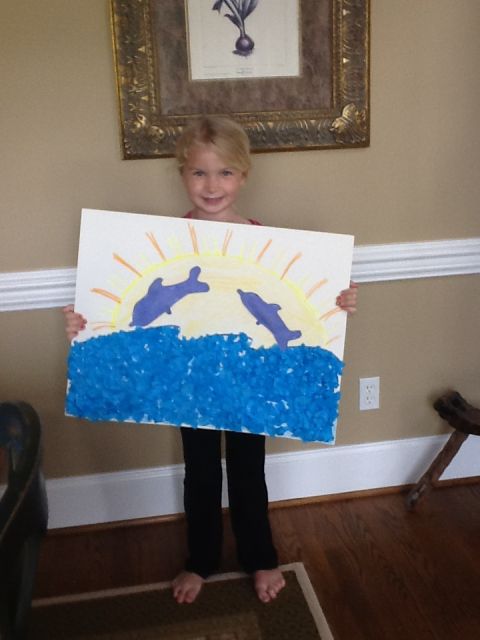 Daisy hanging out on the stairs. She is such a fun and silly cat. We love having her around. her best friend in the family---John, of course! I think Shelly and I pick her up too often and she fears seeing us approaching her!! :)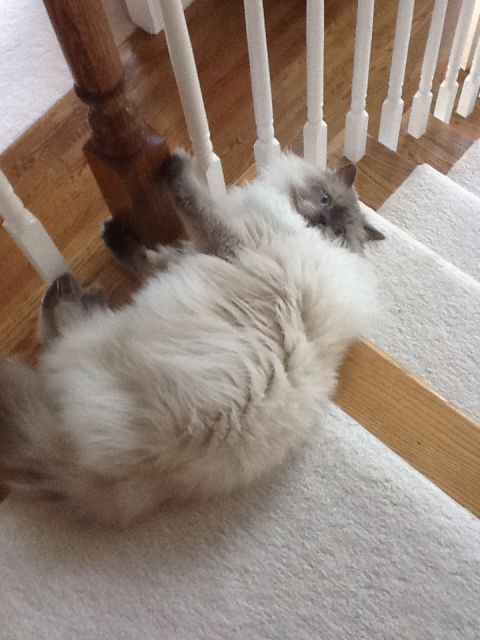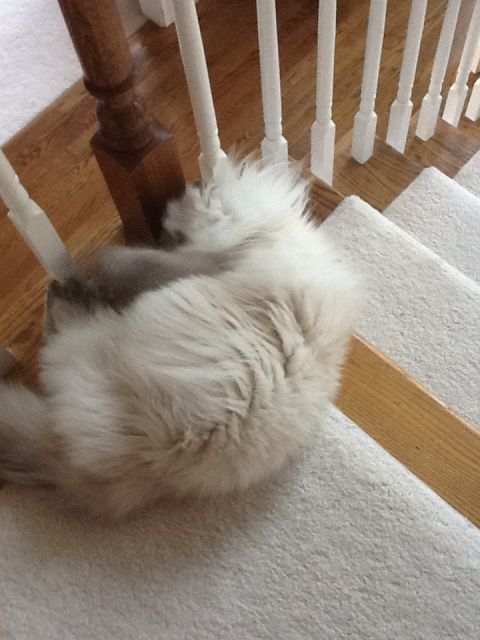 I am going a tad bit crazy hanging out around the house---day and night!!! So, in the midst of my boredom I painted my toenails. I had to do some pretty odd maneuvering of my leg and foot, but I got those toes painted!