On Saturday the girls went with John to the Harley Davidson in Greensboro to ride with a group of about 400 other motorcycles to Brenner Children's Hospital.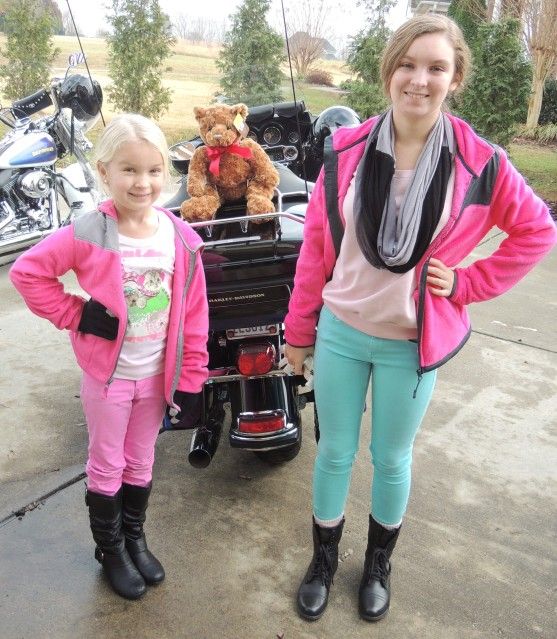 Preparing for their motorcycle ride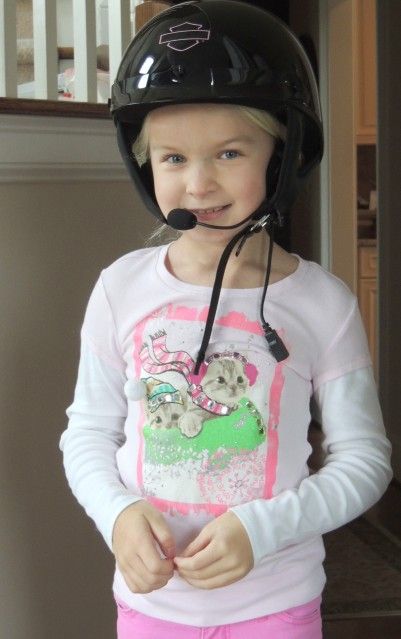 Helmet in place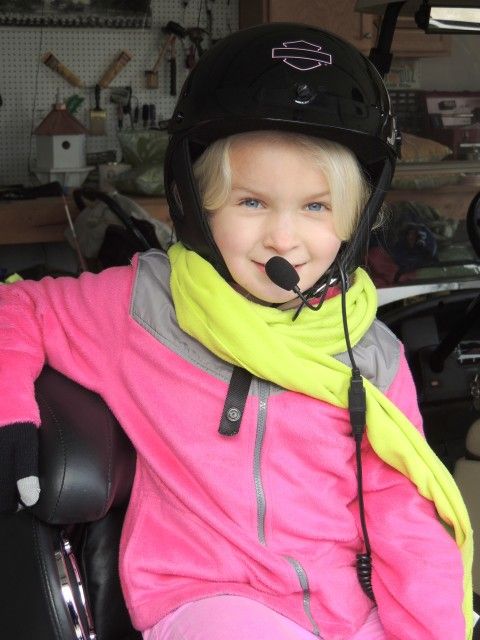 Kickin' back on the Harley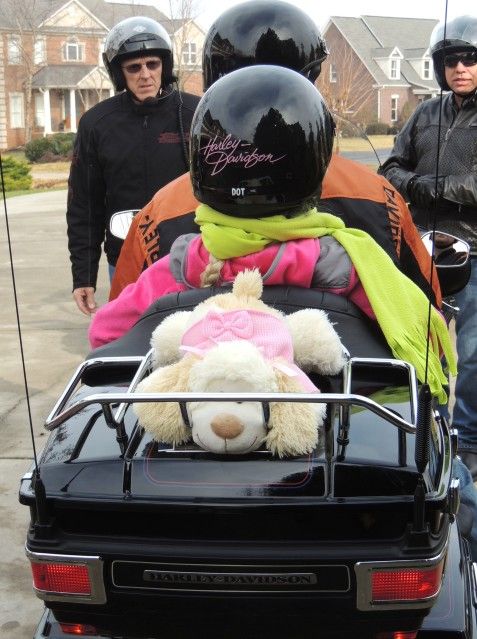 Toy ready to go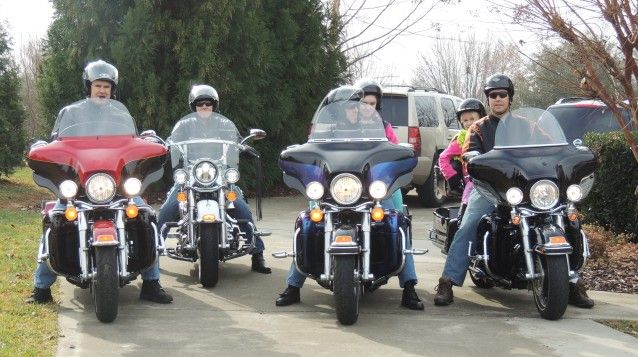 And, their off---
Once there they delivered toys to the hospital and the children. It was quite an event. I drove ahead and met them at the hospital and was able to see them arrive. It was such a heart warming and special day for all of us. One of the best moments was when Shelly was able to hand a little doll to one of the little girls in the hospital. Special for sure.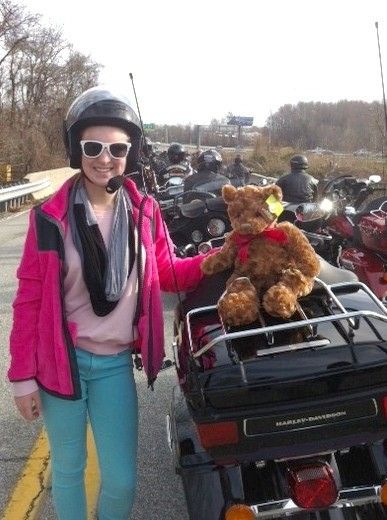 Lily on the road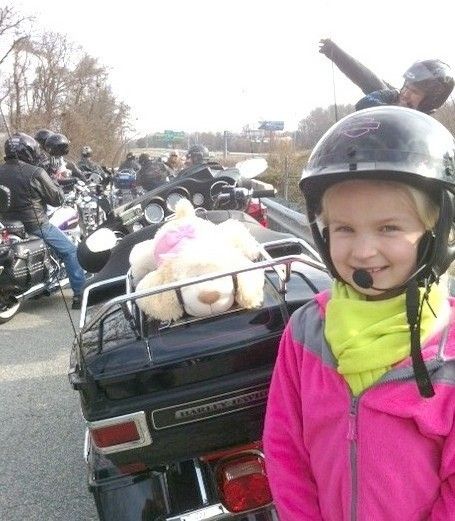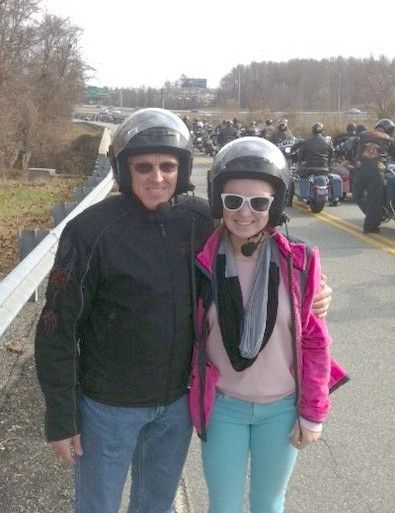 Ron (Lily's motorcycle driver) and Lily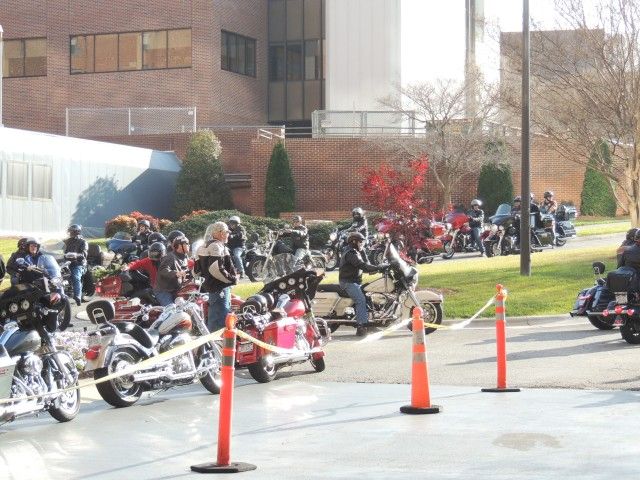 Motorcycles arriving at the hospital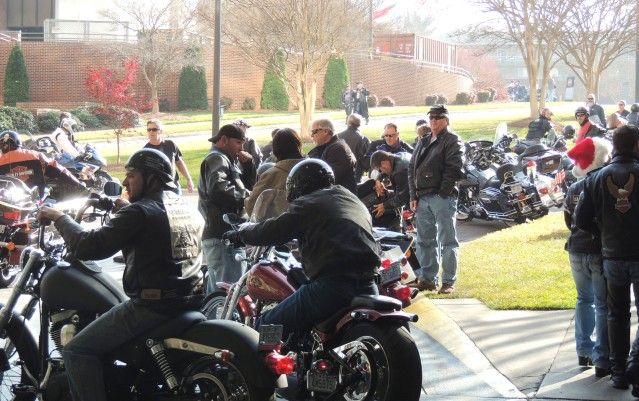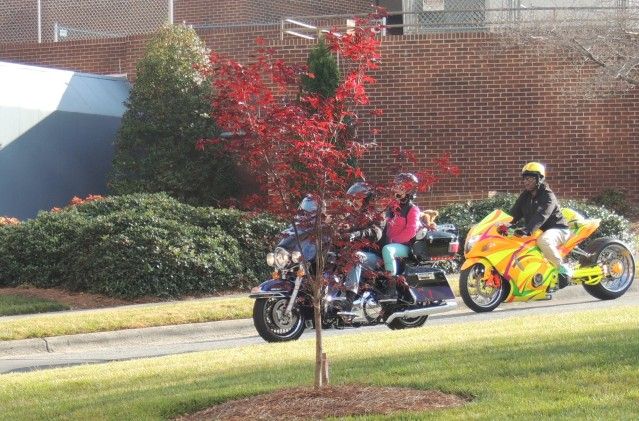 Ron and Lily behind the tree arriving at Brenners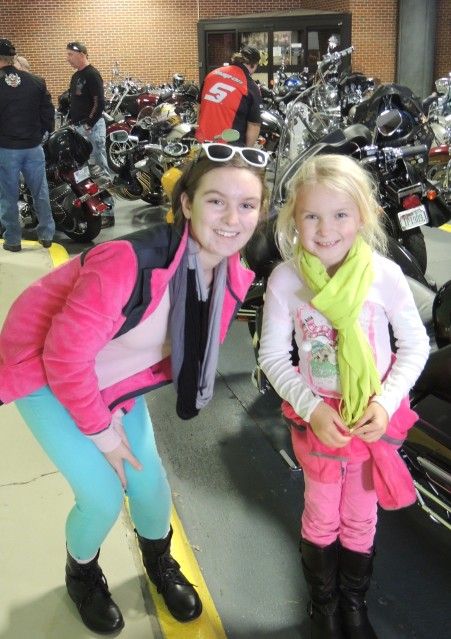 Fresh off the motorcycle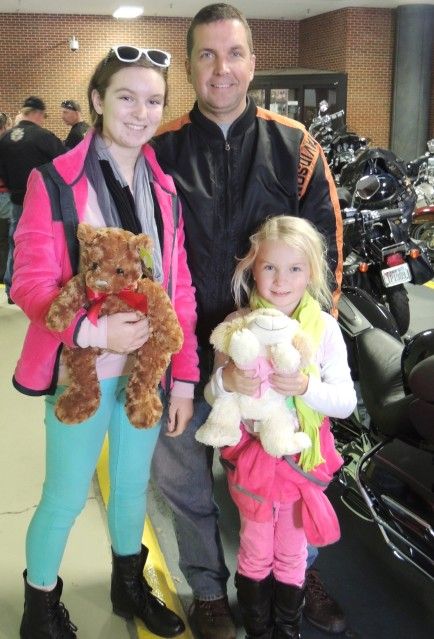 Ready to donate their stuffed animals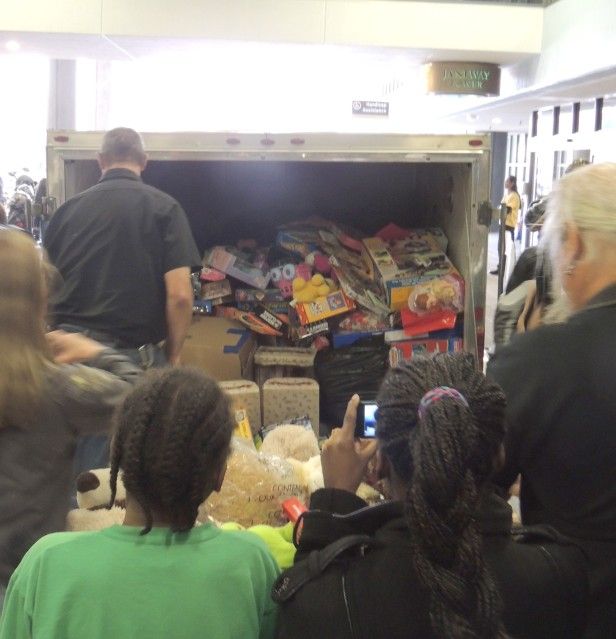 A trailer full of toys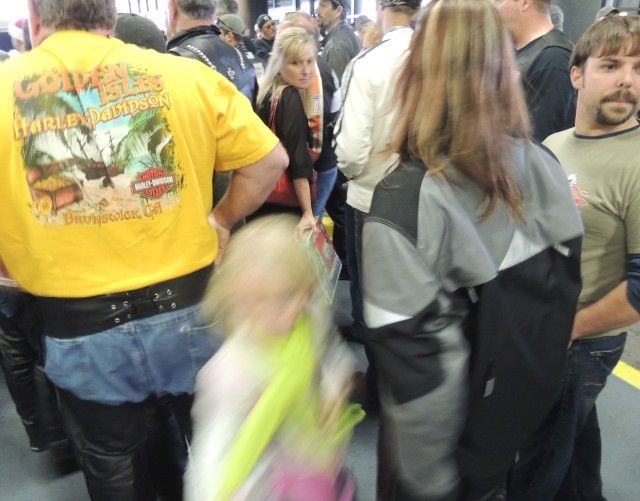 Off to deliver the toys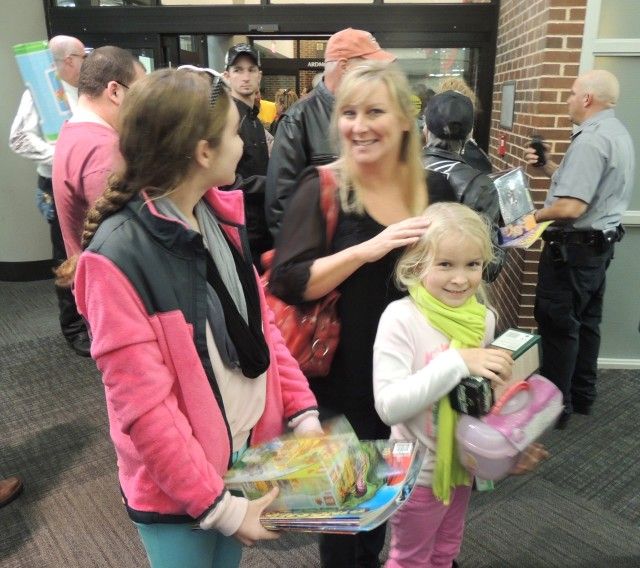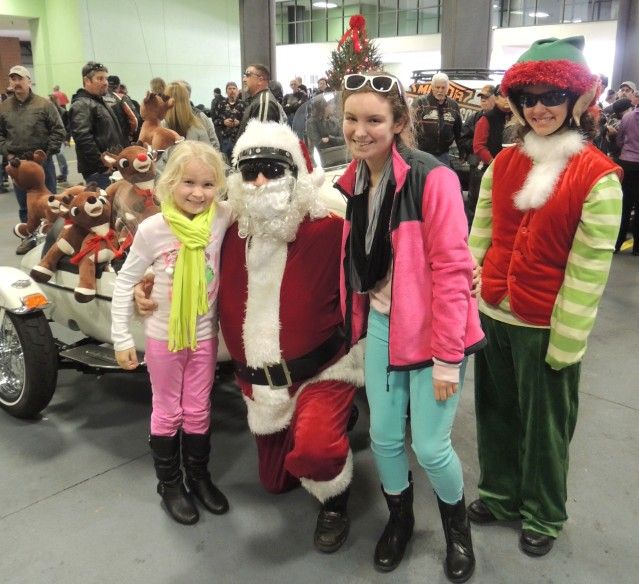 Santa and an Elf with Shelly and Lily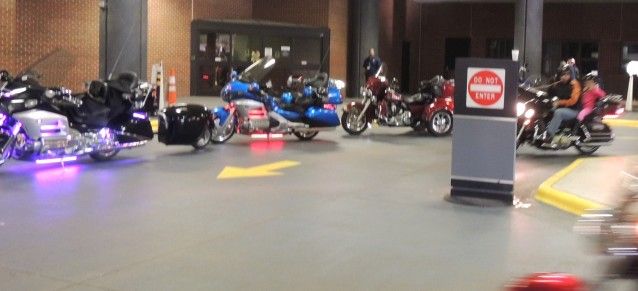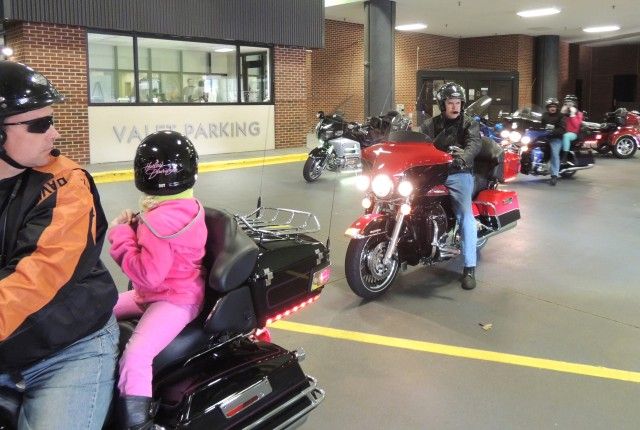 Preparing to leave