Every holiday our neighbor puts on a terrific cookie decorating party for the kids. It's usually held on the day that the kids get out of school for break. A super kickoff to all of the upcoming celebrations.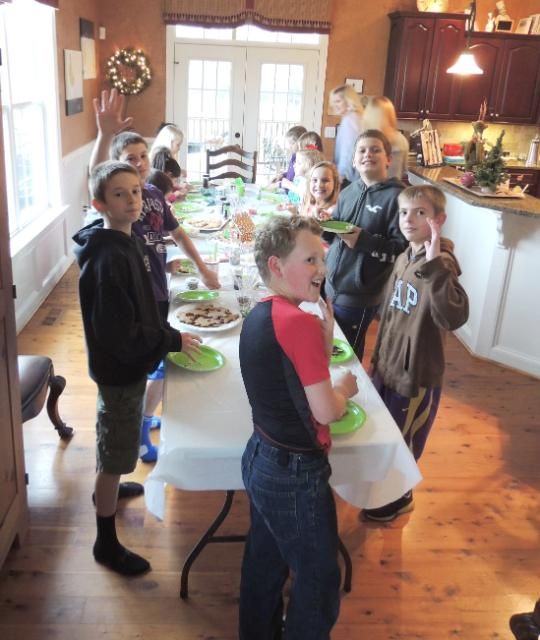 The boys' end of the table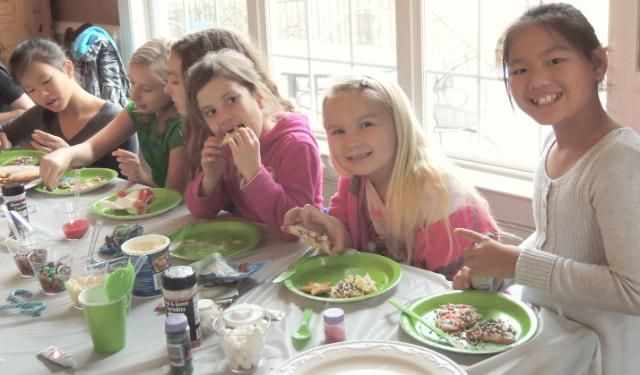 The little girls decorating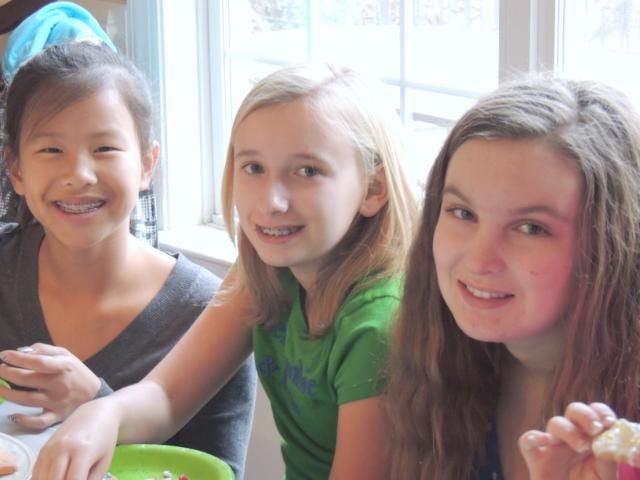 The big girls hard at work on their cookies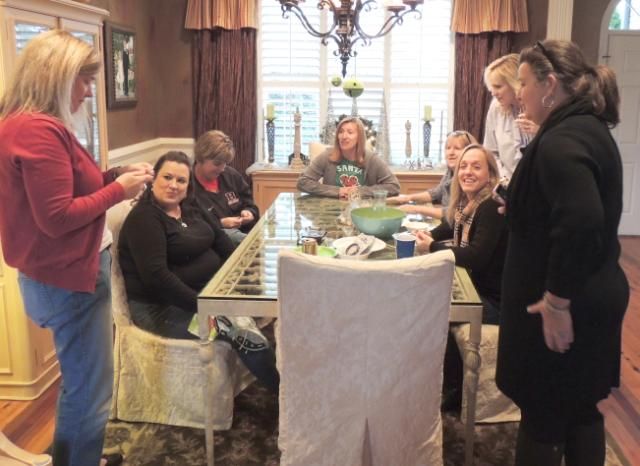 The moms getting involved in a craft project!!!