We waited until the LAST minute to get pumpkins for Halloween. The past couple of months have been busy and we just haven't had much time to go with all four of us to a pumpkin patch.
So, the up side of waiting so long to get our pumpkins...they cost $2 for 3 pumpkins (2 small and one big). The big one was free. Why? Because the poor thing was on it's last legs.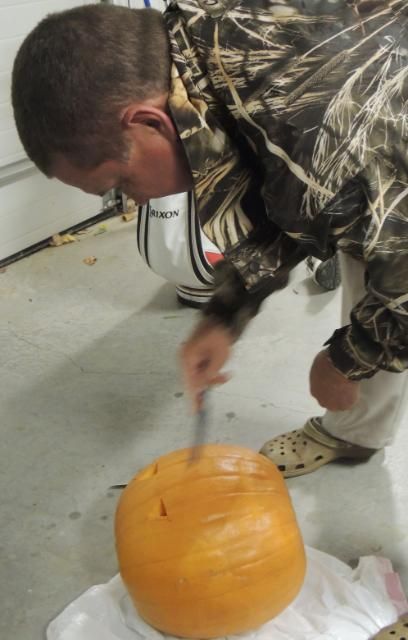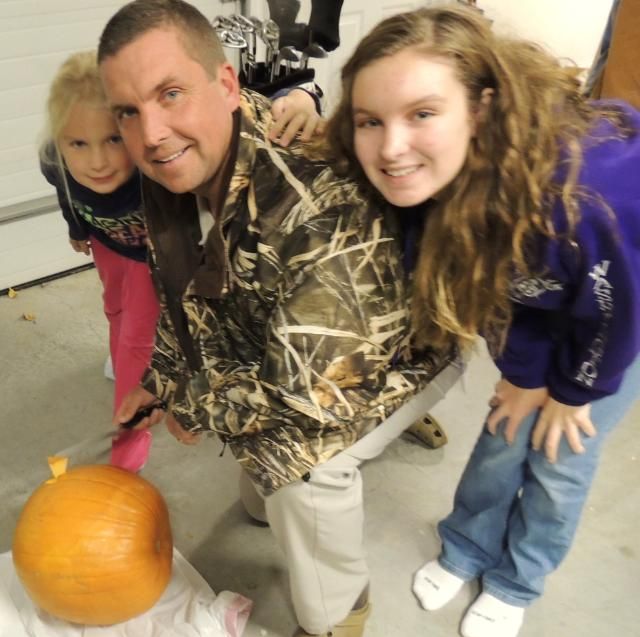 As soon as Lily got home from her field trip, we put daddy to work carving the pumpkin. It appeared that the pumpkin was rotting a wee bit...his innards were leaking out...very ghoulish!!!!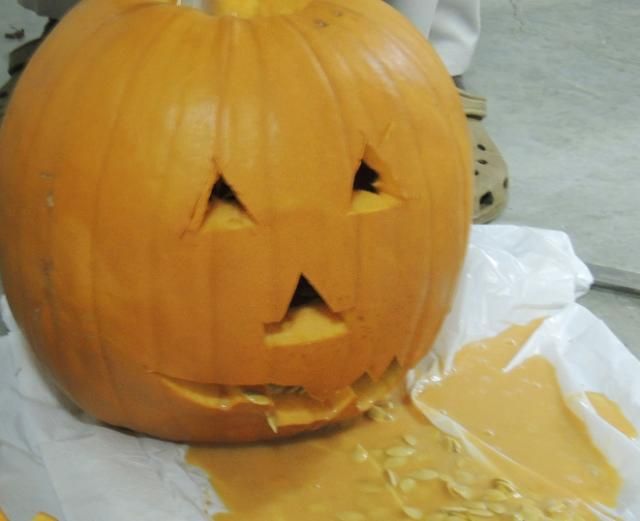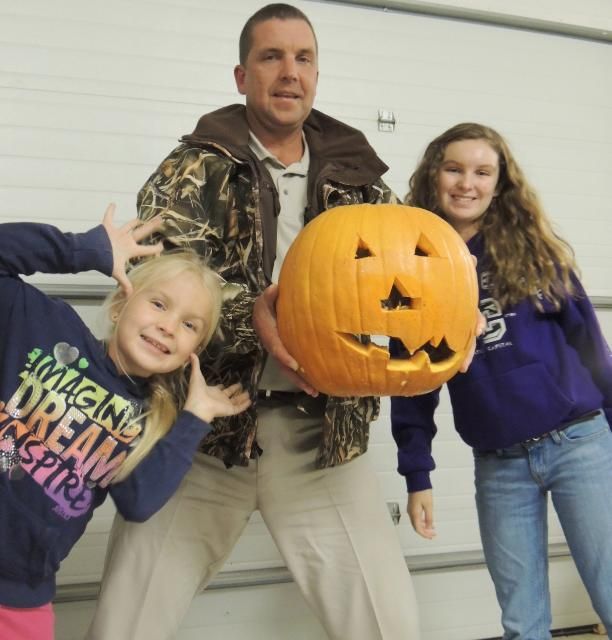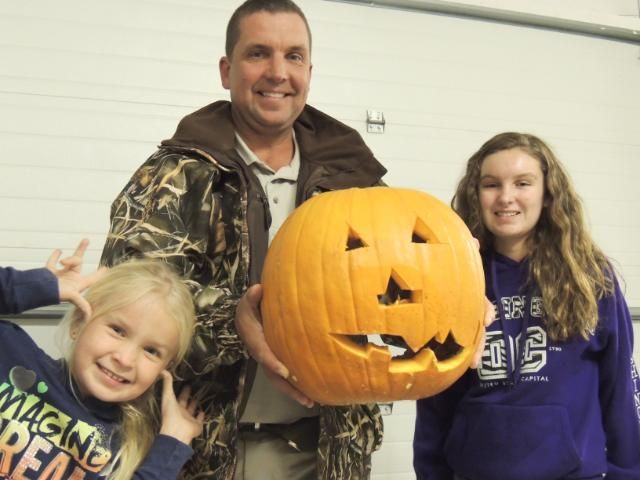 And here's a little video of the pumpkin's guts oozing out: