On Christmas Day we are at my dad's house. The girls get up and open their stockings from Santa. Then we move into the living room for Santa gifts, along with the gifts from family.
First thing Christmas morning!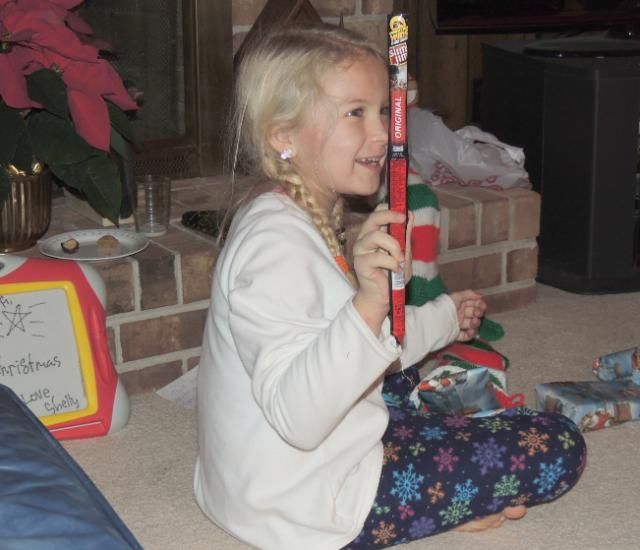 Shelly and her stocking
Super big Slim Jim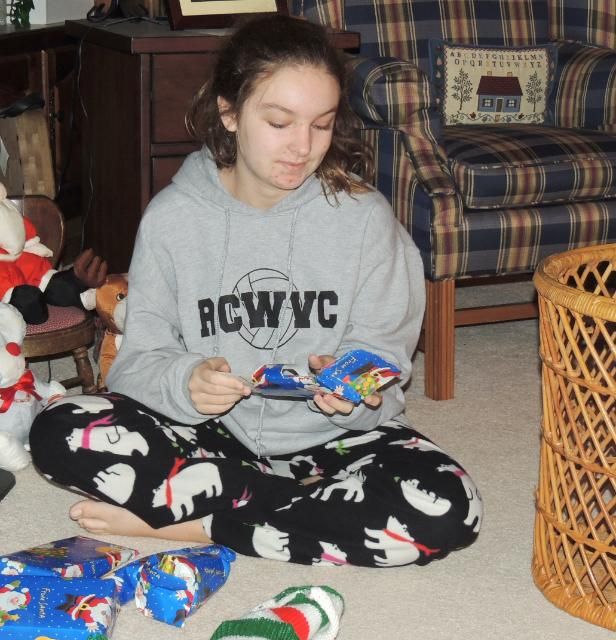 Lily opening stocking stuffers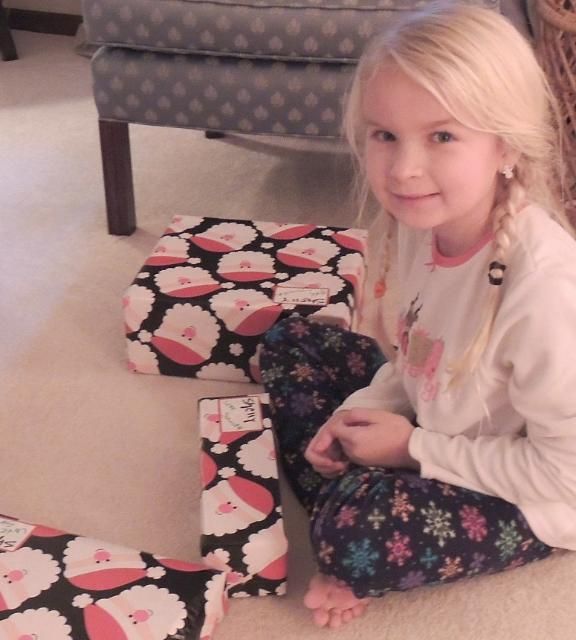 Santa gifts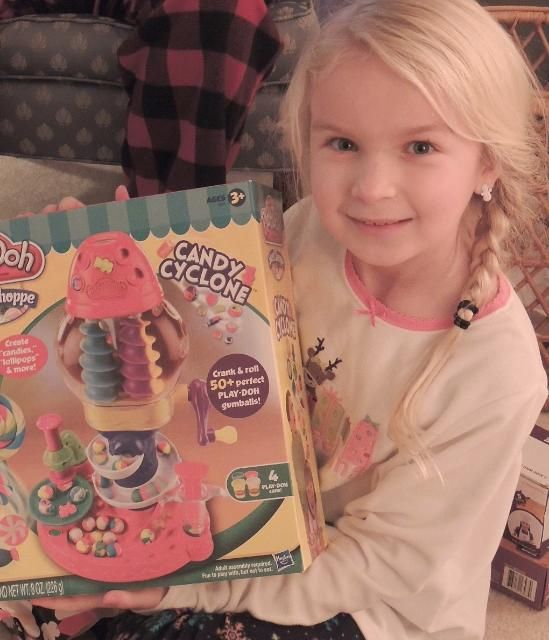 Her favorite---play doh!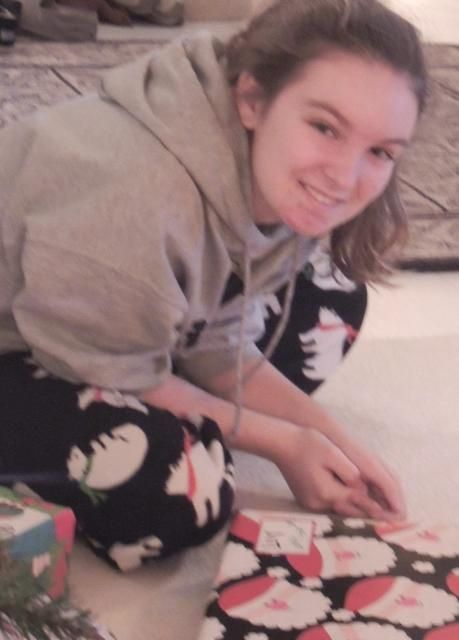 Lily and her Santa presents

Rockin' her bunny slippers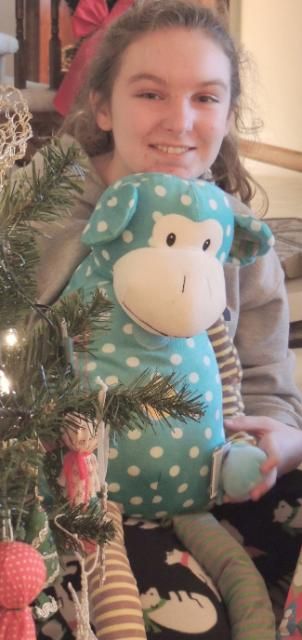 Lily and her beloved sock monkey from the Gorslines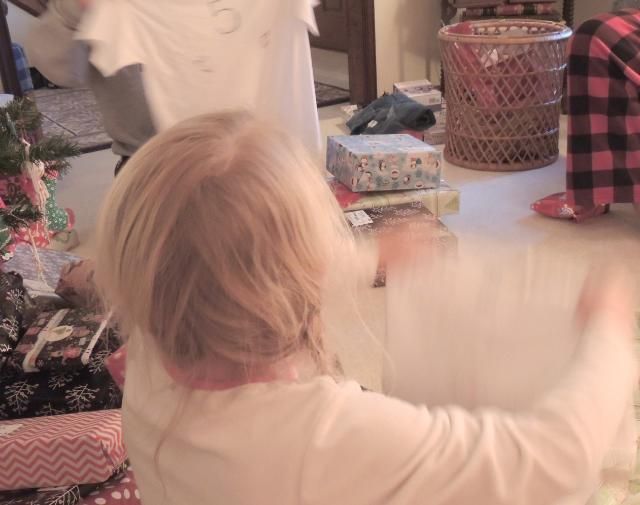 Sweet gift for sister
Lily made Shelly matching tshirts for both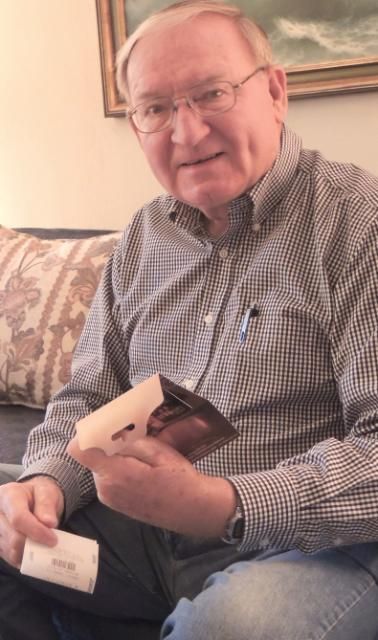 Dad and his gift card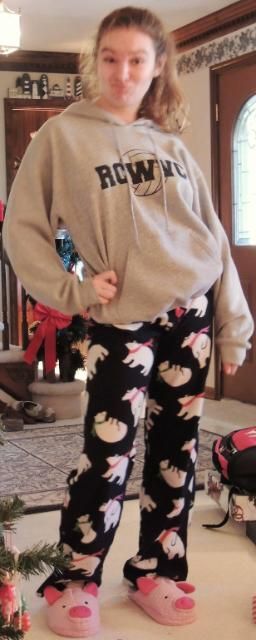 Lily and her piggy slippers
A Christmas kitty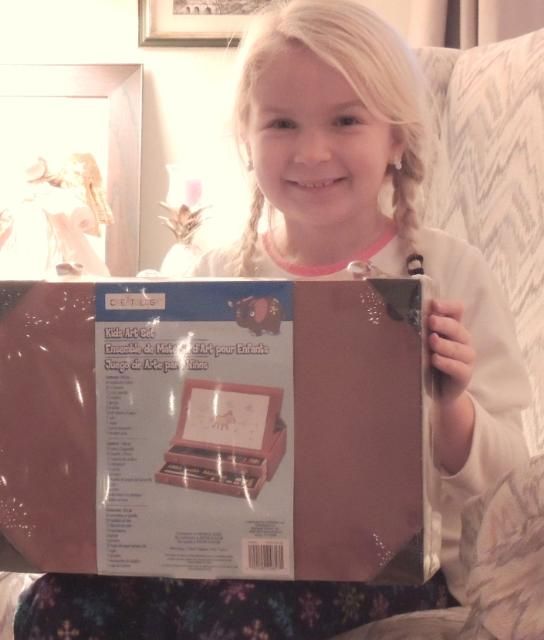 Shelly and her art set from the Gorslines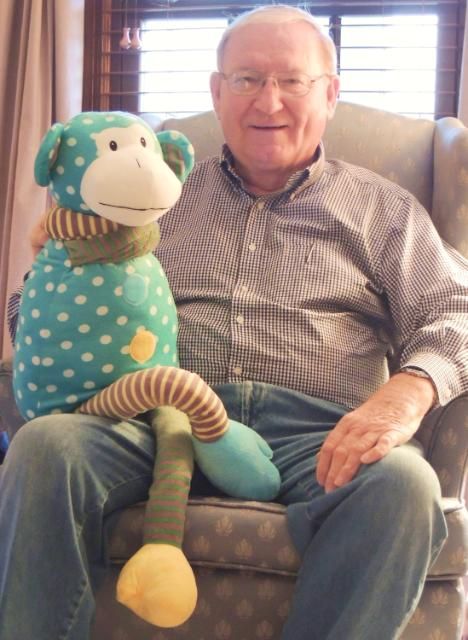 My dad having fun with the monkey
Then we have a yummy brunch with sticky buns and a sausage casserole. My dad, John, and I have mimosas, too!
Sweet Daisy on Christmas morning
After hanging out for a bit, we head down the street to my sister's house for more food and fun. It's a perfect way to end the day!
Lin and Krissy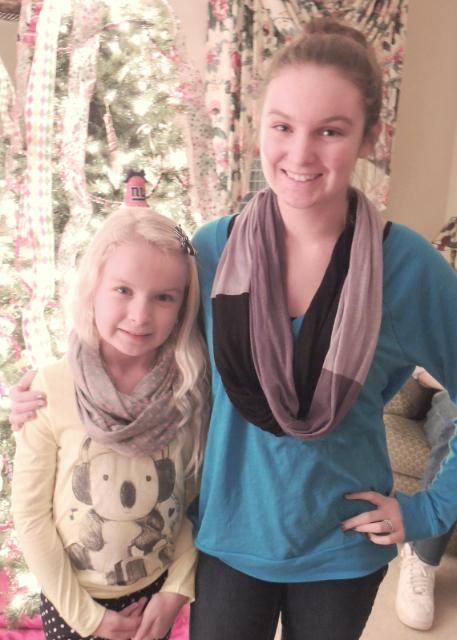 Christmas evening
Shelly & Lily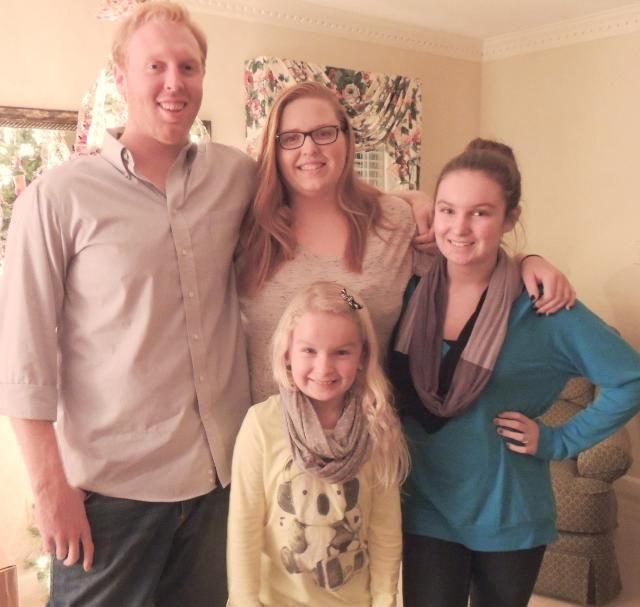 Cousins on Christmas night

John and dad asleep
The fathers all worn out!