Each year I like to pick a word that will help guide my year. Last year I chose HAPPY and it felt good to try to work harder at being happy. Seems like a simple concept, but it isn't always easy to be happy. But, overall I felt successful with my attempts.
This year I want to concentrate on being KINDER. So my word for the year is
KIND
. I want to look for people and areas in my life where I need to be better at being kind.
I think that sometimes I am so concerned with everything being "just so" that I forget to be nice to the people around me. I'm not particularly proud of that, but it feels good to be honest. And, I really am looking forward to being better to the people around me. I'm pretty excited about it and hope to report back about my progress.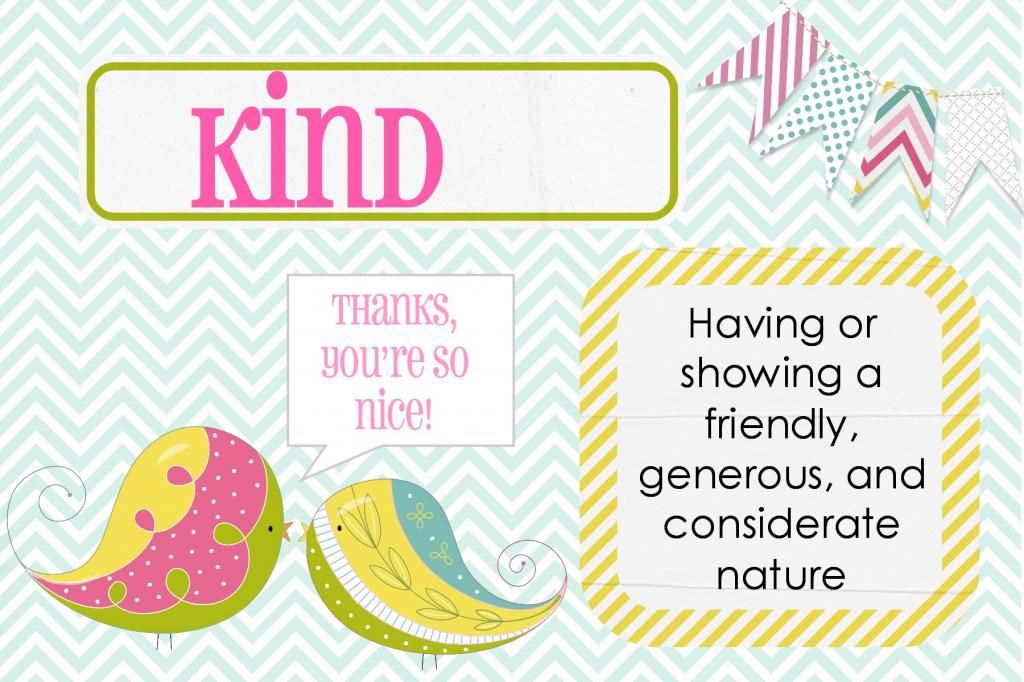 In the past few years my words have been
Simplify
,
Change
,
Create
, and
Happiness
.
Along with my one word of the year, the family filled out sheets for 2012 and 2013. On New Year's Eve, we all reflected on the past year and thought about the year ahead. It was interesting to know what was important to each of us from 2012 and what we were hoping for in the year ahead.